The making process of my handcrafted ceramics
Each of the ceramics you will find on my store is
entirely
handcrafted
in France by my hands
. I need one to two weeks between the moment I start making a piece and the moment it is finished. It is a slow process that requires patience and give a unique aesthetic and a soul to my pieces.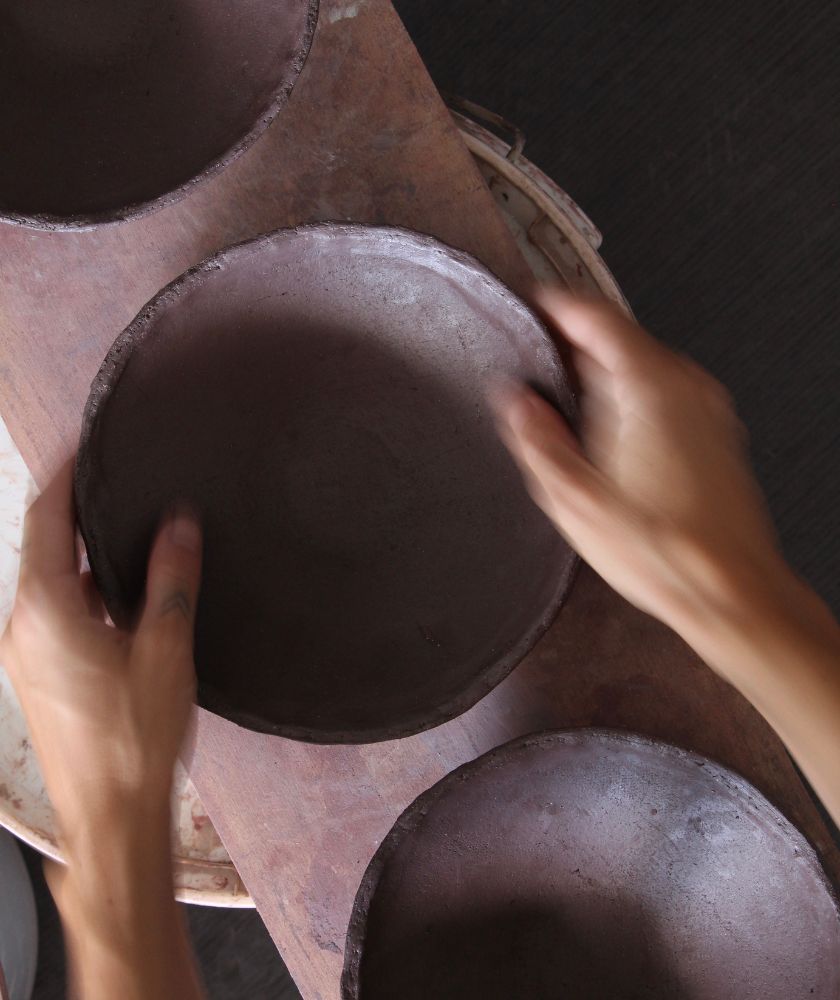 Hand shaping
At this stage the clay is raw and malleable.
I only work with black stoneware that I shape by hand, using various techniques such as pinching, slab building or coiling.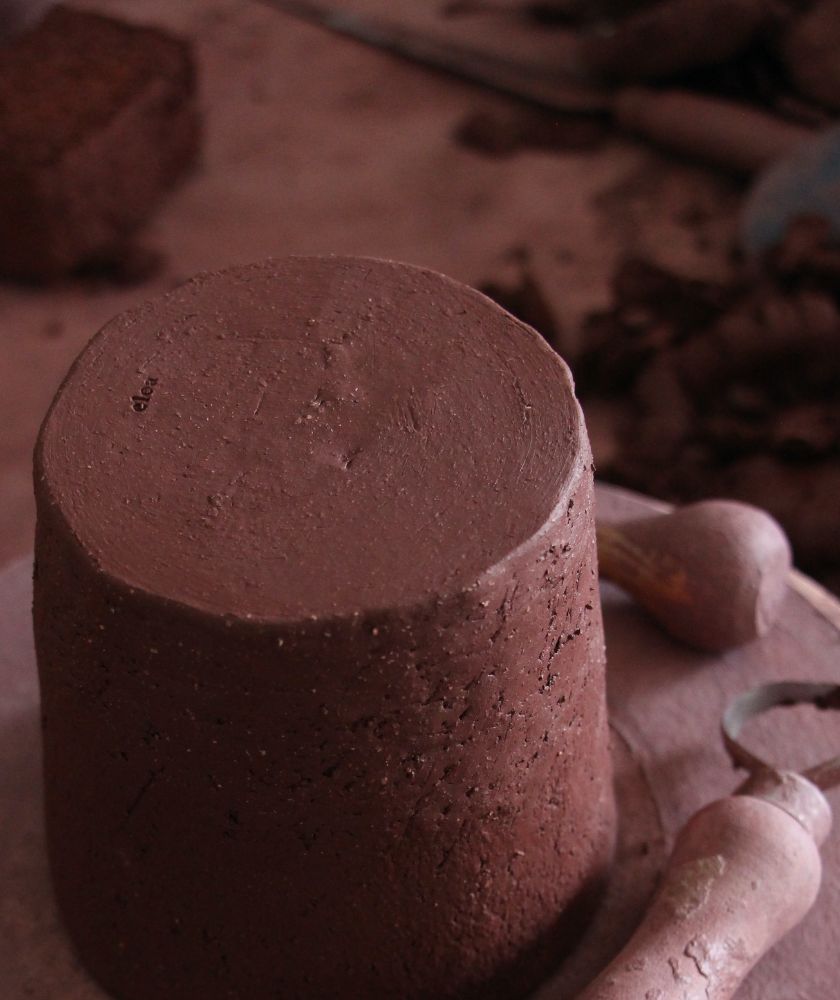 Trimming
I let the piece dry enough so I can turn it upside down and
stamp it
without altering its shape. The clay is called
leather hard
at that stage. This is when I am able to
trim it
with a special tool to get its
final shape
. This is also when the clay is leather hard that I can
decorate
it with a brush. Each piece must then dry completely before it can be fired for the first time. The drying time varies according to the size of the rooms as well as the weather. Drying will be much slower in winter, for example, because of the cold and humidity.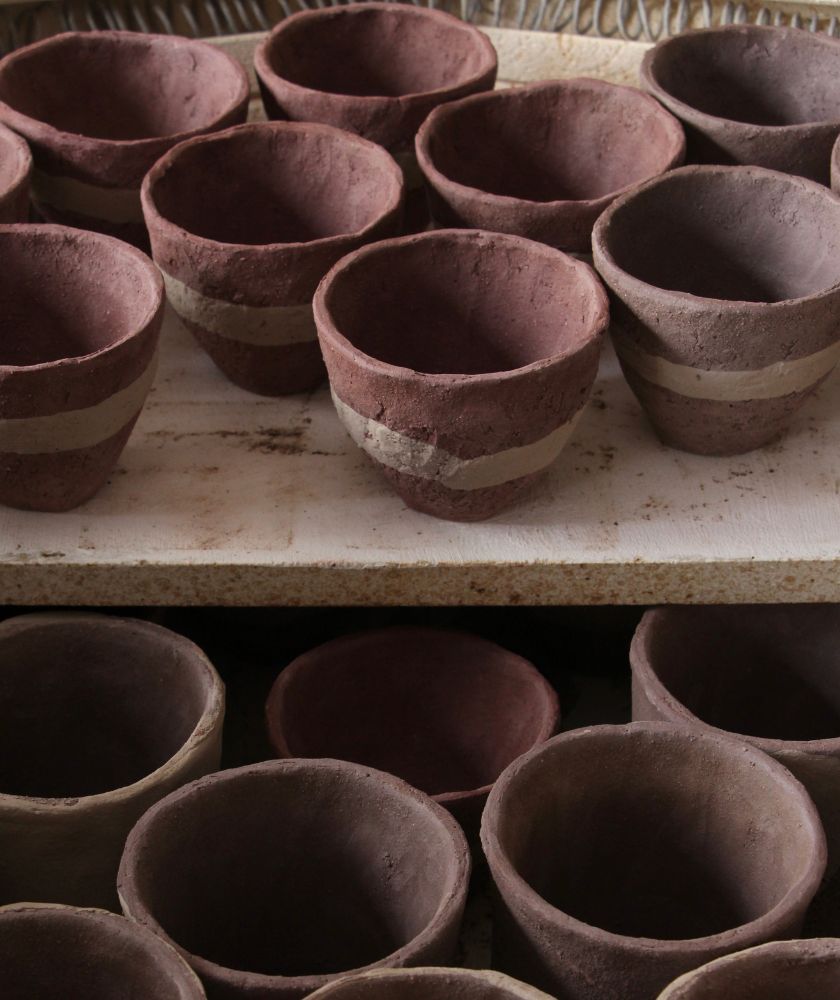 Bisque firing
Once the piece is completely dry, it is time to put it in the kiln for its first firing , which is called bisque firing. During this firing, the kiln generally rises to 980 degrees. It takes about ten hours to reach this temperature, then about 24 hours to cool before I can open it again to take out the pieces.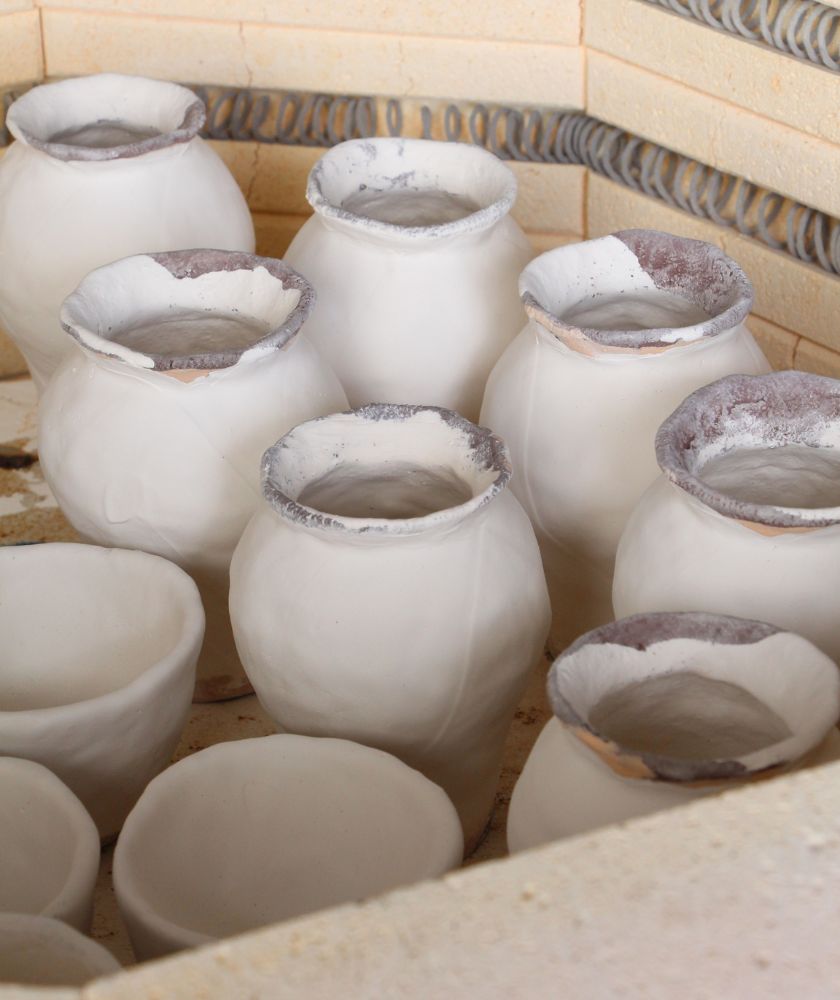 Glazing
The next step is
glazing
. The clay is now
solidified but still porous
. I use glazes that I make myself, with a brush, using a pitcher or by dipping.
Glaze firing
The glazed pieces are then returned to the kiln for the second and
last firing
, this time at
1270 celsius degrees
. This temperature can vary according to the ceramists and the types of clay. The glaze will behave like glass and melt, making the pieces
non-porous
. The kiln is again mobilized for 48 hours before I'm able to take out the finished pieces.
Worlwide shipping

100% Handcrafted

Recyclable and biodegradable packaging material

Secure payments
Choosing a selection results in a full page refresh.
Opens in a new window.