Sense and soul for your interior design
Welcome to my online store. I amElea Lelimouzinand I am a ceramist since 2019.  Each of the ceramics you will find on my store is entirely handcrafted by me, with patience, intention and care. Each of them hasa soul and a story. Mine started in 2018 when I decided to quit my marketing job to become a ceramicist as I was seeking for sense and purpose.
Worldwide shipping

100% Handcrafted

Recyclable and biodegradable packaging material

Secure payments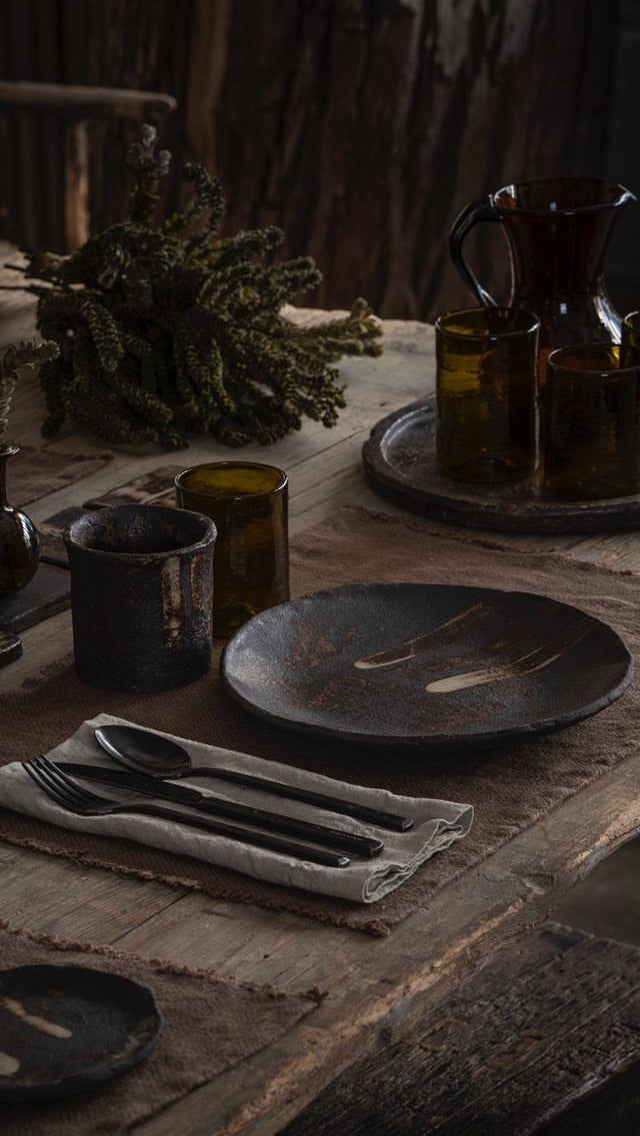 Your tableware set won't look like any other
The flat plates and deep plates, bowls, cups and ceramic trays available on the shop are entirely made by hand in black stoneware. They come in several sizes and designs that all respect the raw and timeless aesthetics I want my ceramics to convey.
Choose from single pieces or sets of 4 to 12 flat or deep handcrafted plates, stoneware bowls, ceramic cups or ceramic trays to offer a unique tableware service to your guests.
Mix sizes and collections to create a unique and timeless dinner service.
Create your tableware set
Entirely made by hand
By buying my pieces you also support craftsmanship and make the choice to consume in a more ethical and responsible way. You will receive unique pieces that will add soul to your tableware and interior decoration.
Each of my pieces is shaped one by one in my studio located near Bordeaux, France. After several years of perfecting my gestures and ideas I have the feeling that I am now offering ceramics that resemble me, both wild and sensitive, raw and delicate.
I now work for hotels, restaurants and decoration stores all over the world and also offer my pieces to individuals in France and abroad on my online store.
Learn more about my making process