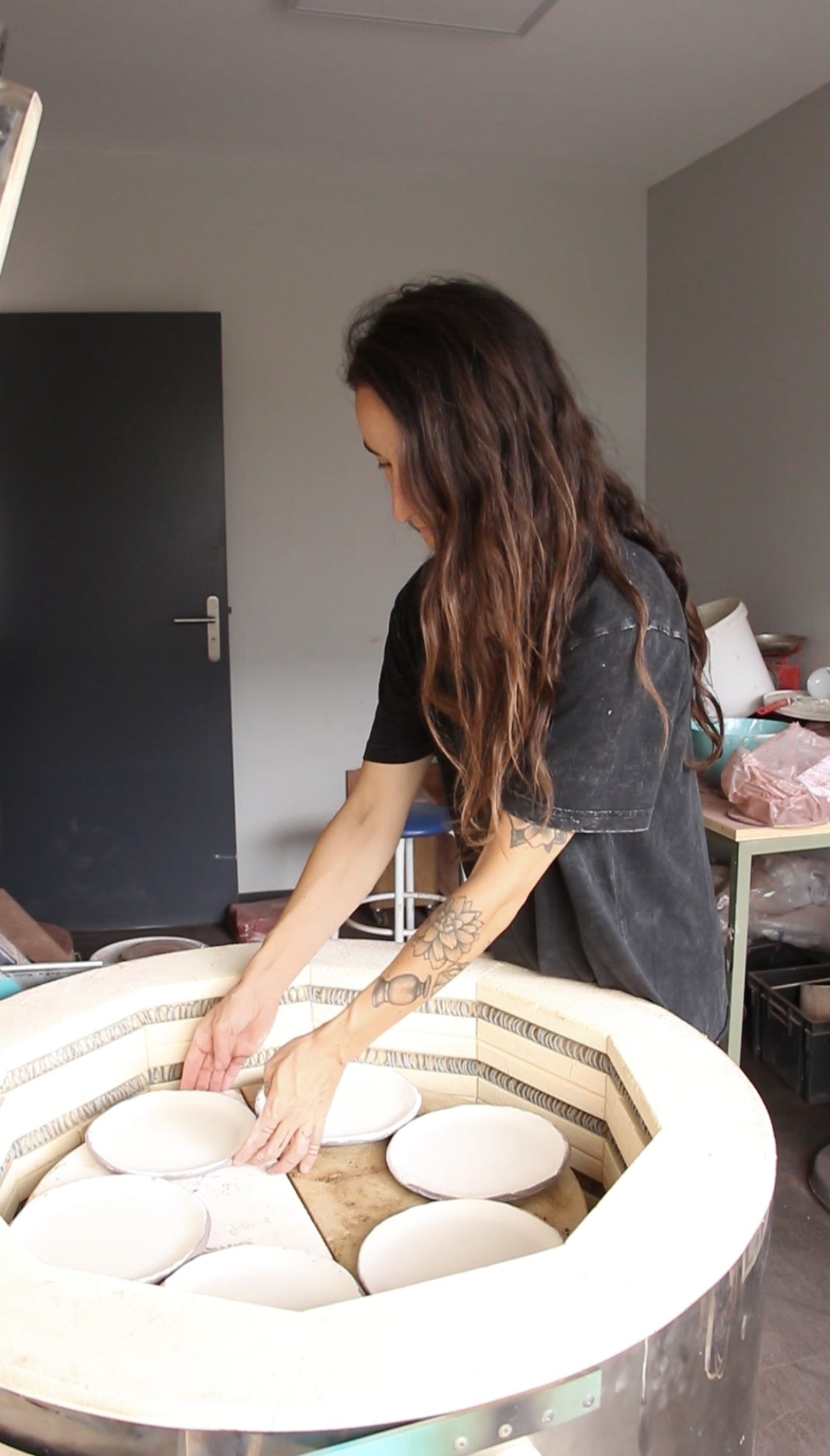 The studio: how it started
My name is Elea Lelimouzin and I am a ceramicist based near Bordeaux, France. I have been creating ceramic tableware and decorative objects since 2019.
I worked as a marketer for a couple of years before I decided to make a big move and start a new career in ceramics. Working with clay quickly became a natural answer as I was seeking a more concrete, meaningful life and purpose. That's what lead me to start a professional reorientation in 2018 to become a ceramicist.
A year later and with a new diploma in my pocket I started this new adventure. After starting out in my parents' garage and after a few months looking for my artistic direction, I gradually found the way of working and the aesthetic style that I was seeking for.
Learn more about my making process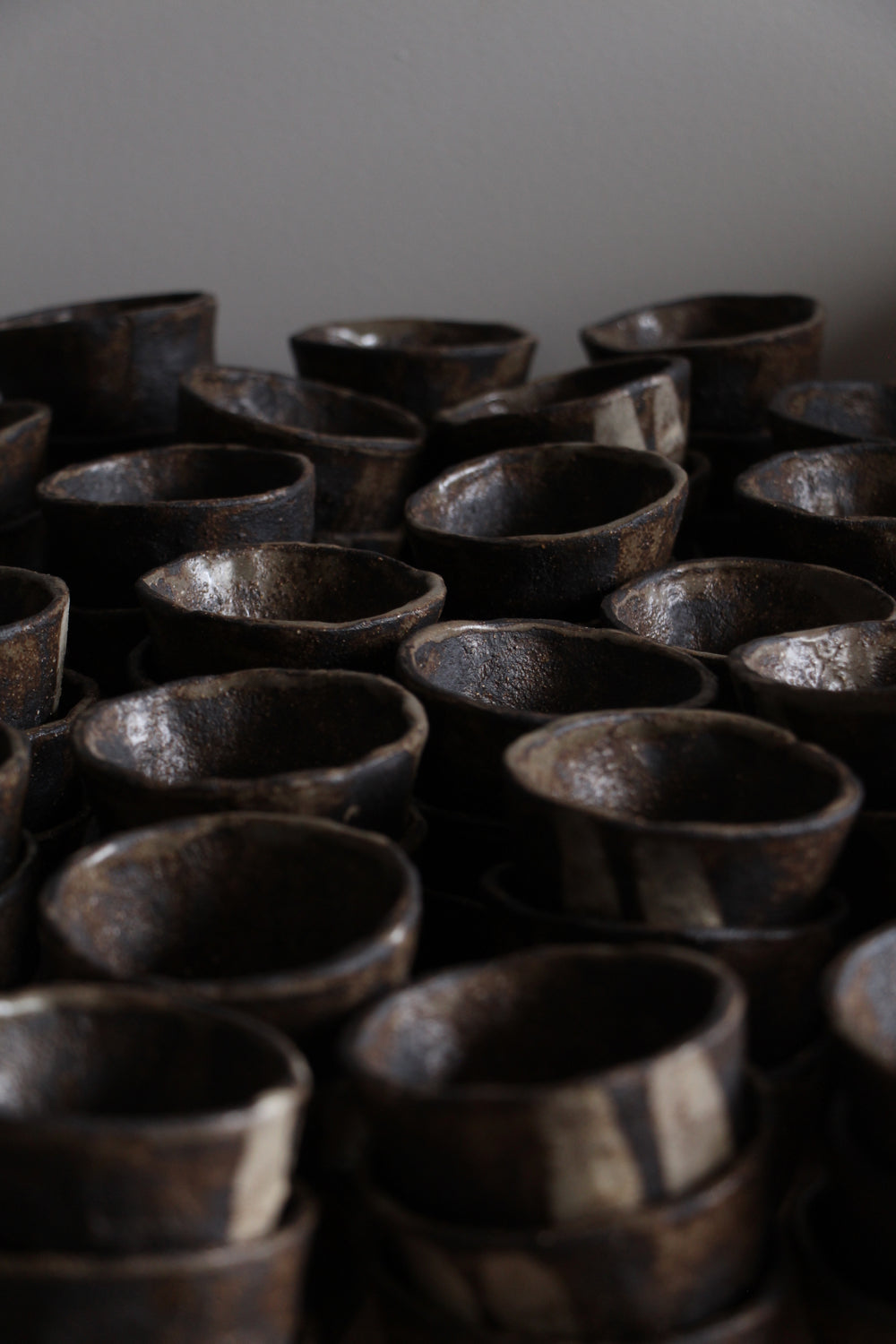 Unique handcrafted pieces
It is therefore naturally that I ended up giving up wheel throwing to only shape clay by hand, using various techniques such as pinching, slab building or coiling.
Each of my pieces is handcrafted with patience, intention and care. I want my work to be raw, sober and imperfect. I only work with black stoneware that I decorate and glaze using my own recipes.
After several years of perfecting my gestures and ideas I have the feeling that I am now offering ceramics that resemble me, both wild and sensitive, raw and delicate.
I now work for hotels, restaurants and decoration stores all over the world and also offer my pieces to individuals in France and abroad on my online store.
Follow me on Instagram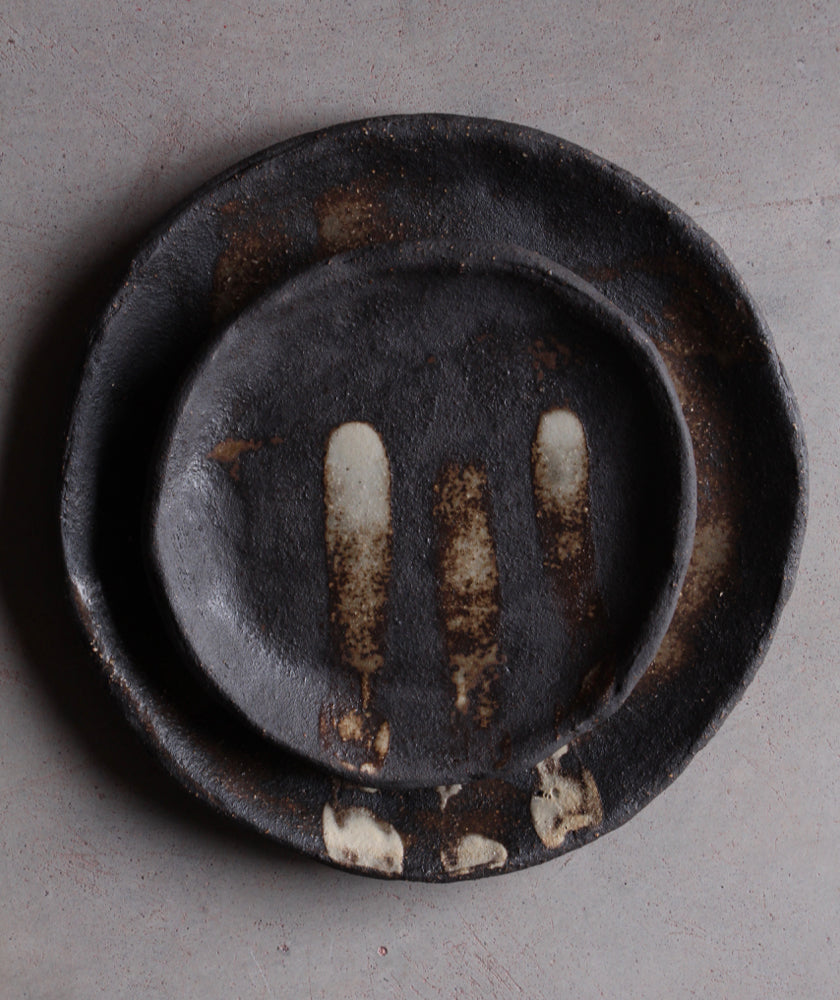 The collections
Samekh, Heth, Daleth... All my collections names are directly inspired by the letters of the Phoenician alphabet, considered to be the first alphabet of Humanity.
The sonorities and the very origin of this alphabet are perfectly aligned with the raw and primitive image that I aspire to convey through my handcrafted ceramics .
The primitive aspect of my pieces also comes from the way they are made: by hand, using black stoneware that I decorate with a brush with very simple patterns.
Browse Collections
Worldwide shipping

100% Handcrafted

Recyclable and biodegradable packaging material

Secure payments
Discover my production of tableware and decorative objects